Top Logo Design Tutorials for Famous Logos
Logo design could be a very rewarding career for you if you have a sharp aesthetic sense which is not just dependent on the computer softwares. You must have a keen observation, good sense of colors, knowledge of fonts and typography, and the ability to think out of the box.
Once you develop the basic skills, you should start practicing with the vast amount of online resources that teach you various facets of graphic designing including logo design. Even drawing and color tutorials are available online now. To become a competent logo designer, it is imperative to be skilled and resourceful at the same time.
We have collected some of the best logo design tutorials featuring some famous logos. Hope the list will benefit you all. Share whatever tips and suggestions you have in the comments below. Happy scrolling!
1. Amazing Nike Fire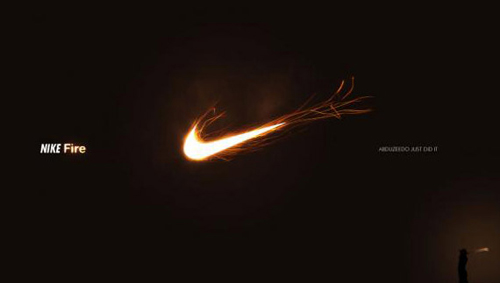 This is a Photoshop tutorial recreating the famous logo of Nike brand, complete with illustrations. It includes images, blend modes and color adjustments to set the Nike Fire aflame.
2. The Spiderman Logo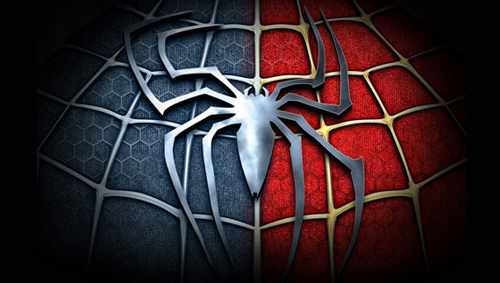 This is a Spiderman wallpaper concept to decorate your desktop. Done in Adobe Photoshop, the tutorial gives detailed step by step guide lines to recreate the famous logo.
3. Volkswagen Logo
This tutorial includes Layer Styles, Radial Gradients, and Polygonal Lasso selection tools and teaches how to successfully recreate the VW emblem.
4. Green Apple Style Logo
Another modern take on the Apple logo using Adobe Photoshop! It is not just a recreation. It's a variation which is imaginative and customer friendly. The article gives to-the-point instructions.
5. Google Chrome Logo
An awesome tutorial on how to create the amazing Google Chrome logo. The idea is to use the Ellipse Tool (U) to represent the basis for the logotype to be of the Google Chrome browser.
6. Skype Logo
This tutorial lacks a bit of a detail but still a good resource to get started. The software being used is adobe Photoshop.
7. Jelly Remake Logo
It explains the simple steps needed to create jelly buttons. No heavy use of layer style. Done correctly, you can make this logo in 10 minutes.
8. Sony Ericsson Logo
Make the Sony Ericsson logo in about 20 minutes. This is a very nice logo tutorial for practice. The egg-like form has been created by using Warp Transformation.
9. Adobe Software Logo
Here is how you can make the Adobe Acrobat reader's logo using the Adobe Photoshop software. It gives step-by-step guidance and is not too difficult either. Every professional or amateur designer uses this software so much that it would be rater interesting to create its logo.
10. 2012 London Olympics Logo
This tutorial provides detailed instructions and demos to create London Olympics 2012 Logo in four different colors. The software being used is CSS3 because properties like border-radius, rotate, etc. can create different shapes and even characters easily.
If you like these tutorials, let us know of your opinion. If you have any suggestions, we would be eager to hear them.
Sources: logoblog.org
Incoming search terms:
(,famous logo wallpaper,logo design,adobe logos photoshop logo,fire logos,logos de spiderman,logo design wallpaper,wallpaper logo design,man on fire photoshop tutorial,logo famous,adobe photoshop logo design)